Ghana-born journalist described by colleagues as a 'leading light of African journalism'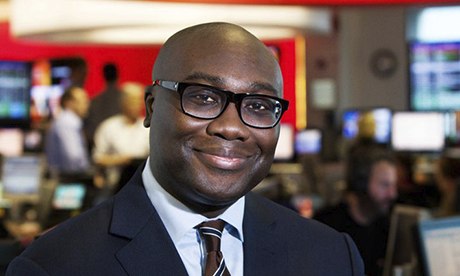 Since joining the BBC in 2007, after a decade of broadcast journalism where he won the Ghana Journalist of the Year award, Dumor had forged an impressive career which saw him named by New African magazine among the 100 most influential Africans in 2013.
Dumor became the first host of Africa Business Report on BBC World News in 2009.
"Komla developed his own unique on air style, seamlessly moved between TV and radio & influenced Africa coverage across the BBC."
Horrocks, said: "Komla's many friends and colleagues across Africa and the world will be as devastated as we are by this shocking news. Komla was a leading light of African journalism - committed to telling the story of Africa as it really is. Africa's energy and enthusiasm seemed to shine through every story Komla told. He will be deeply missed."