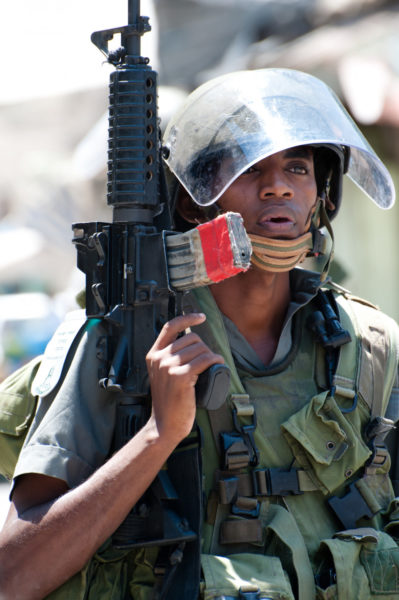 ADDIS ABABA (NAN)

― The Ethiopian Government on Friday arraigned three local journalists on a two-count charge of alleged terrorism and complicity under the country's anti-terrorism law.
The News Agency of Nigeria (NAN) in Addis Ababa reports that the three, including a lady, had been detained for over three months after they first appeared in lower court in Addis Ababa for the same allegations.
The journalists were charged at a Federal High Court in Addis Ababa along with six bloggers belonging to an online group called Zone 9, who were also detained for similar allegations.
Edom Kassaye, Tesfalem Waldeyes,

and

Assmamaw Giorgis

were charged for allegedly having connections with terrorist organisations; Ginbot 7 and Oromo Liberation Front (OLF), outlawed by the Ethiopian government.
Also, the six Zone 9 bloggers including

Mahlet Fantahun, Befikadu Hailu, Atinafu Birhane, Natinael Feleke, Zelalem Kibiret,

and

Abel Wabela

were charged together for the same allegation.
They were accused of receiving logistics and strategies from Ginbot 7 and OLF the outlawed organisations to destabilise the Ethiopian government ahead of next year's general election in the country.
A leading Defence Counsel to the accused,

Amha Mekonnen,

told NAN shortly after the court session that he will institute a civil suit against the police requesting for the release of the accused persons.
The panel of judges who presided over the court proceeding, however, adjourned the case to Aug. 4, for hearing after the accused were formerly charged.
NAN reports that, if found guilty, they would be sentenced to a jail term of between 10 and 15 years in accordance with the Ethiopian anti-terrorism law.